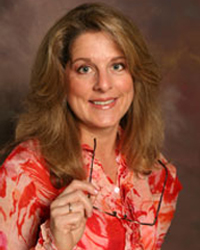 Lori J. Collins, MS, LMFT
Redwood City
Also serving Belmont, San Carlos, Menlo Park, Atherton
Lori provides professional counseling, coaching and education to help couples stay connected, functioning as teammates not opponents.
She is passionate about working with couples, and also has a special interest in anxiety disorders. She has trained extensively in cognitive-behavioral techniques for solution-oriented counseling. Clients appreciate her sensible approach and her caring nature.
Focusing on practical solutions for change, Lori instills hope and motivation allowing change to occur one "do-able" step at a time. She is especially adept at helping couples who need help balancing time between their relationships, work and busy schedules. Lori notes, "I like to balance my counseling work with prevention and education. When couples learn communication skills and relationship skills, they see positive results quickly."
Lori's office is in Redwood City. She has been in practice since 1990.
Vanessa Krause, MS, LMFT
Redwood City
Also serving Belmont, San Carlos, Menlo Park, Atherton
Vanessa creates a safe, nonjudgmental space for clients with her warm, genuine presence. She takes on a teammate mentality with clients; she encourages and supports them as well as caringly challenges and pushes them to help them overcome obstacles and break through barriers in order for them to reach their full potential and their life goals.
Vanessa has years of experience working with a diverse population of adolescents and families coping with various psychological issues and life stressors. This led her to gain extensive practice working with parents individually and as a couple. She helps couples improve their communication, relating patterns, problem solving, bonding, parenting, trust, and more. Vanessa has experience working with couples in various stages of their relationship including separated/divorced parents by helping them cope with the separation and positively co-parent their children.
Vanessa has a passion for helping the next generation learn, grow, and be healthier in their relationships, mental health, and daily functioning. In many ways this starts with the couple/parents who model for their children how to relate, communicate, express emotions, and cope with stress. Clients appreciate that Vanessa normalizes the challenges and struggles in relationships and that she strives to bring each individual's perspective/wants/needs into the sessions. Vanessa is passionate about helping couple's grow together as partners in life who stand strong by each other when times are tough and smile and laugh with each other when times are joyful.
Or click Menlo Park since it is just a few minutes south and we have several excellent therapists there.