Connections in life are important.
One of our most important connections is with a romantic partner. This relationship can be a great source of joy and support, yet it can also cause a great deal of pain and push us to confront difficult aspects of ourselves. Whether you are in the middle of a crisis, struggling through a difficult transition, discovering unpleasant behaviors, or want to build a strong foundation for the future—our expert couples therapists can be a tremendous source of support, strength and growth.
Do everyday conversations seem to turn into arguments filled with criticisms, defensiveness, or personal attacks?

Do you feel like you are living like roommates?

Do you feel stuck having the same conversation over and over again and never getting anywhere?

Has the revelation of an affair turned you and your relationship upside down?

Do you avoid each other or certain conversations because you know it will end up in a fight?

Do disagreements about parenting, money, in-laws, chores turn you into enemies instead of teammates?

Do you feel disconnected and wonder what happened to the intimacy and passion you used to share?

Has sex become an issue? Too much, too little, too dull…

Do you feel desperate or hopeless but are unsure if there is a way forward?

Are you thinking of moving your relationship to the next level and want to talk through common stumbling blocks couples find themselves in?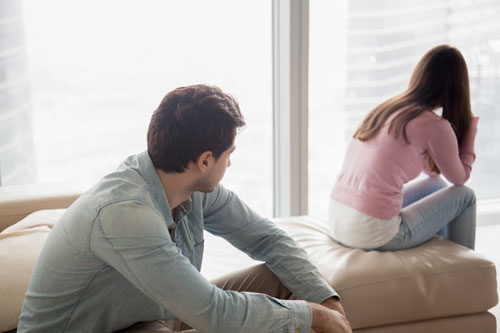 When you select a couples therapist, don't choose just anyone who sees a few couples a week. Be sure to choose a specialist.
A therapist from The Couples Institute Counseling Services can help you move through the issues listed above and so much more. We help you work through frustration, anger, resentment, or betrayal and get to workable solutions. Our greatest pleasure is seeing couples emerge from a difficult or even traumatic situation feeling more intimately connected and committed than they ever thought possible.
Click here to get started, and we'll contact you within the next business day. Or you can leave a message on our voicemail at 650-289-8603.