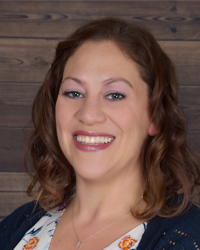 Stacy Lee, MA, LMFT
From her Menlo Park office, Stacy serves Menlo Park, Palo Alto, Stanford, Portola Valley, Woodside, Atherton.
From her Cameron Park office, Stacy serves Cameron Park, Shingle Springs, El Dorado Hills, Folsom, Citrus Heights, Rancho Cordova.
Stacy works online with clients throughout California.
Stacy Lee has been helping couples and individuals create flourishing relationships and communication since 2006. She has been a vital part of helping clients reconnect and stay connected while transitioning through many difficulties in life, such as examining and healing trauma and broken trust, navigating difficulties in parenting, establishing healthy boundaries and increasing intimacy. Stacy explains, "Relationships and life bring many challenges that can feel scary, confusing, hurtful and overwhelming.
I help my clients skillfully and safely navigate through these challenges, promoting understanding, resolution, acceptance, growth and connection."
Stacy has worked at The Couples Institute since 2008, and has received specialized training and supervision in the Developmental Model of Couples Therapy.  She is available in 2 locations (Menlo Park & Cameron Park) as well as online using VSee (a HIPAA-compliant video conferencing program).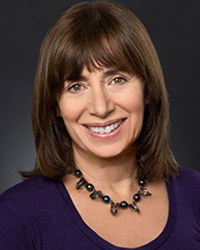 Ellyn Bader, Ph.D.
Menlo Park
Also serving Palo Alto, Stanford, Portola Valley, Woodside, Atherton
She is considered by many to be the preeminent expert in couples therapy training.
Ellyn and her husband, Dr. Peter Pearson are creators of the Developmental Model of Couples Therapy. Ellyn and Pete are pioneers in the field of couples therapy, being among the first to specialize in it. They literally "wrote the book" on the subject. Their textbook, In Quest of the Mythical Mate, is used in graduate training programs across the country and is in its 16th printing.As a therapist, Ellyn combines her keen perception with her unparalleled command of theory and practical application. She was a visionary when the field of couples therapy was in its formative years, and she is a visionary in her practice, where she helps couples see beyond their current situation to create the relationship they wish to have. Ellyn practices in Menlo Park.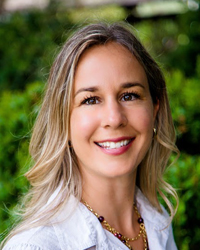 Michelle Wangler Joy, MA, LMFT
Menlo Park
Also serving Palo Alto, Stanford, Portola Valley, Woodside, Atherton
For almost 15 years, Michelle has helped couples manage conflicts and stop negative cycles — a major cause of distress.
She explains, "I teach couples communication skills specific to their relationship dynamics, so that they can repair blunders and prevent painful interactions from reoccurring. Couples learn how to respond to tense situations in a way that unites and connects them, instead of divides."
Michelle's clients appreciate her wisdom, insight and the expertise she's gained from years of working with the founders and directors of The Couples Institute, as well as other leading experts. In addition to offering couples workshops and counseling, Michelle is a local and national speaker, training other therapists to help more couples.Michelle has been employed since 2002 at The Couples Institute, where she received the training to become a licensed Marriage and Family Therapist. She sees clients evenings and weekdays in her Menlo Park office.
Barbara Green, MA, LCSW
Menlo Park
Also serving Palo Alto, Stanford, Portola Valley, Woodside, Atherton
Barbara is a psychotherapist, lecturer and consultant with more than 30 years of clinical experience working with couples and individuals.
Clients appreciate her knowledge and expertise as well as her warm and engaging style. She creates a safe and accepting environment in her office that enables people to be less reactive and more thoughtful and creative in addressing their conflicts. Barbara is a Licensed Clinical Social Worker with a Masters Degree from Smith College. She is a Certified Imago Therapist and Workshop Presenter. She has trained extensively with Dr. Bader of The Couples Institute as well as Dr. Harville Hendrix, founder of the Imago Relationship Therapy Institute, and Dr. Pat Love, author of "Hot Monogamy" and "The Emotional Incest Syndrome." Her office is in Menlo Park.
Peter Klein, Ph.D., LMFT
Menlo Park
Also serving Palo Alto, Stanford, Portola Valley, Woodside, Atherton
Peter Klein is a licensed clinical Psychologist and Marriage and Family Therapist in Menlo Park.
His clients appreciate his clinical expertise and his careful attention to detail, since both contribute to their overall positive experience and results His active style helps clients uncover underlying causes of their difficulties. He explains, "We look at patterns and behaviors that they, themselves, are unable to see. They start to understand more clearly what is going on and collaborate to improve the relationship." In addition to his specialty with couples, he conducts long-term dynamic therapy with individuals.
Dr. Klein has extensive experience providing psychotherapy for couples and individual adults, as well as training and supervising psychotherapists. He is a Consulting Associate Professor at Stanford University and a Clinical Supervisor for the San Mateo County Psychiatric Residency Program. He has been in private practice for over 20 years and affiliated with The Couples Institute since 1991.
Sara Bunce, MA, LMFT
Menlo Park
Also serving Palo Alto, Stanford, Portola Valley, Woodside, Atherton.
Sara Bunce has a gentle, empathic style that offers safety for challenging feelings and insights.
She helps clients look at underlying patterns that may be creating difficulties for themselves individually and in their relationship. She is enthusiastic about couples work and its potential for helping partners as individuals while relieving problems in the relationship. She observes, "How we behave and communicate in relationship impacts how we feel about ourselves and can challenge or benefit the relationship." Sara offers practical tools for communication, intimacy, and conflict resolution. If needed, Sara also has expertise in helping couples and individuals with divorce and co-parenting issues. In addition to her couple's specialty, Sara has experience working with substance abuse, depression, and anxiety.Sara has served on the Executive Committee of the Board of Directors of the Women's Recovery Association, a nonprofit agency for drug and alcohol rehabilitation. She has offices in Menlo Park and San Mateo.
Request a free consultation with Sara Bunce
Lida Sharlin, MA, LMFT
Menlo Park and Palo Alto
Also serving Stanford, Portola Valley, Woodside, Atherton
Lida Sharlin is a licensed Marriage and Family therapist, passionate about working with couples to make their relationship safe, emotionally satisfying and intimate.
Couples learn skills enabling them to speak their emotional truths effectively and end repeating negative interaction cycles which leave both partners feeling unheard, alone, hurt, frustrated and angry. Her work is both preventive to give new relationships a good head start and reparative to help reconnect where couples have grown apart, have turned against each other instead of working as a team to confront life's challenges and joys, or need to heal from an affair or another emotional injury causing a major breach of trust.In addition, Lida works with issues such as couple's life stage challenges (professional development, parenting, empty nest, retirement, failure to launch adult children, caregiving to elderly parents), sexual issues such as differing desire levels and dysfunction, navigating divorce and co-parenting when a relationship has ended and blending families successfully.
Russell Wilkie, MA, LMFT
Campbell
Also serving San Jose, Sunnyvale, Santa Clara, Cupertino, Saratoga, Los Gatos
Russell Wilkie has counseled couples and families with difficult psychological challenges since he started his career working in an inpatient psychiatric hospital in 1986.
Many therapists lack confidence and experience around issues of chemical dependency, violence, and crisis intervention. But Russell is equipped and experienced in these matters, as well as more common concerns such as communication, transition and fulfillment. He is also experienced in multicultural therapy, having worked in two different organizations for American Indians.
"Relationships and how we communicate are the two most important things in our lives. I am totally committed to improving communication and relationships. I believe communication is more at the core of quality relationships than digging into our deep, dark, past issues."Russell served as President of the California Association of Marriage and Family Therapists of Santa Clara Valley (SCV-CAMFT) from 2006 – 2008. His practice is in Campbell.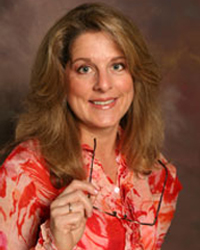 Lori J. Collins, MS, LMFT
Redwood City
Also serving Belmont, San Carlos, Menlo Park, Atherton
Lori provides professional counseling, coaching and education to help couples stay connected, functioning as teammates not opponents.
She is passionate about working with couples, and also has a special interest in anxiety disorders. She has trained extensively in cognitive-behavioral techniques for solution-oriented counseling. Clients appreciate her sensible approach and her caring nature.
Focusing on practical solutions for change, Lori instills hope and motivation allowing change to occur one "do-able" step at a time. She is especially adept at helping couples who need help balancing time between their relationships, work and busy schedules.Lori notes, "I like to balance my counseling work with prevention and education. When couples learn communication skills and relationship skills, they see positive results quickly."
Lori's office is in Redwood City. She has been in practice since 1990.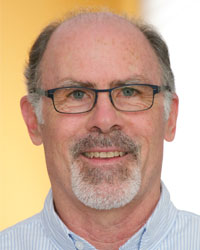 Robert Solley, Ph.D.
San Francisco, Noe Valley
Robert's style is both active and empathic as he guides you to identify and improve unhelpful patterns, always with an eye towards sustainable change.
Robert believes the keystone to successful relationships is being able to know your own thoughts, feelings and behavior at multiple levels, while also being able to understand, empathize with and reflect your partner's thoughts, feelings, and behavior.
In this way he helps you "attune" to each other and begin to heal the emotional stumbling blocks that are keeping you stuck or disconnected as a couple.
Robert earned his Ph.D. in 1988 and has been licensed over 20 years. With two boys out of the nest and into college, he lives in San Francisco with his wife Elizabeth and dog, Cinnamon. Robert's offices are conveniently located in Noe Valley, and he works with clients from Silicon Valley to Marin.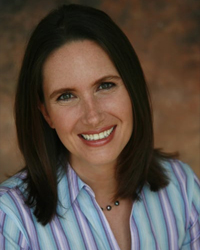 Kirsten Kell, MA, LMFT
San Mateo
Also serving Burlingame, Hillsborough, Foster City, Belmont, San Carlos
Using communication and problem solving skills, Kirsten Kell helps couples increase their intimacy both emotionally and physically.
She has worked with many couples after infidelity to rebuild trust and safety in their marriage. She also has worked with couples with ADHD in the couple and around parenting challenges related to ADHD and other problems.
Kirsten says, "I believe that people grow through change. Change does not guarantee growth, but it is an opportunity to learn more about yourself and how to approach life's challenges in effective ways."Kirsten is a Marriage and Family Therapist whose work focuses on couples, pre-marital counseling, intimacy and other family issues. She earned her masters degree in Clinical Psychology from Pepperdine University and her bachelor's degree in Psychology from Yale University. Now she has settled on the peninsula with her husband and 2 young boys. She sees clients in her San Mateo office conveniently located at the intersections of highways 101 and 92. She offers appointments on evenings, weekdays, and Sundays.
The Couples Institute Counseling Services Main Office
3705 Haven Avenue Suite 115
Menlo Park, CA 94025
445 Burgess Dr #150
Menlo Park CA 94025
1300 University Drive #4
Menlo Park, CA 94025
901 Campisi Way #350
Campbell, CA 95008
550 Hamilton Avenue Suite 309
Palo Alto, CA 94301
555 Middlefield Road Office 209
Palo Alto, CA 94301
617 Veterans Blvd #206
Redwood City, CA 94063
1021 Sanchez Street
San Francisco, CA 94114 (Noe Valley)
1720 S Amphlett Blvd #220
San Mateo, CA 94402
4058 Flying C Road, Suite 11
Cameron Park, CA 95682
She also works online with clients throughout California.