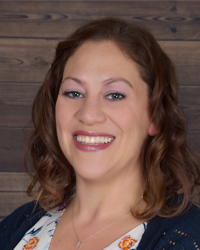 Stacy Lee, MA, LMFT
Menlo Park
Also serving Palo Alto, Stanford, Portola Valley, Woodside, Atherton
Stacy works online with clients throughout California.
Stacy Lee has been helping couples and individuals create flourishing relationships and communication since 2006. She has been a vital part of helping clients reconnect and stay connected while transitioning through many difficulties in life, such as examining and healing trauma and broken trust, navigating difficulties in parenting, establishing healthy boundaries and increasing intimacy. Stacy explains, "Relationships and life bring many challenges that can feel scary, confusing, hurtful and overwhelming.
I help my clients skillfully and safely navigate through these challenges, promoting understanding, resolution, acceptance, growth and connection."
Stacy has worked at The Couples Institute since 2008, and has received specialized training and supervision in the Developmental Model of Couples Therapy. She is available in 2 locations (Menlo Park & Placerville) as well as online using a HIPAA-compliant video conferencing program.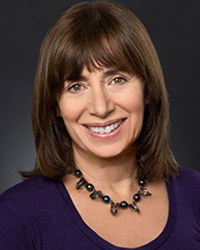 Ellyn Bader, Ph.D.
Menlo Park
Also serving Palo Alto, Stanford, Portola Valley, Woodside, Atherton
She is considered by many to be the preeminent expert in couples therapy training.
Ellyn and her husband, Dr. Peter Pearson are creators of the Developmental Model of Couples Therapy. Ellyn and Pete are pioneers in the field of couples therapy, being among the first to specialize in it. They literally "wrote the book" on the subject. Their textbook, In Quest of the Mythical Mate, is used in graduate training programs across the country and is in its 16th printing. As a therapist, Ellyn combines her keen perception with her unparalleled command of theory and practical application. She was a visionary when the field of couples therapy was in its formative years, and she is a visionary in her practice, where she helps couples see beyond their current situation to create the relationship they wish to have. Ellyn practices in Menlo Park.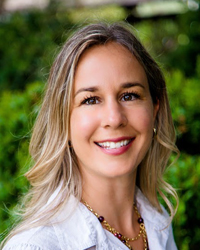 Michelle Joy, MA, LMFT
Menlo Park
Also serving Palo Alto, Stanford, Portola Valley, Woodside, Atherton
For almost 15 years, Michelle has helped couples manage conflicts and stop negative cycles — a major cause of distress.
She explains, "I teach couples communication skills specific to their relationship dynamics, so that they can repair blunders and prevent painful interactions from reoccurring. Couples learn how to respond to tense situations in a way that unites and connects them, instead of divides."
Michelle's clients appreciate her wisdom, insight and the expertise she's gained from years of working with the founders and directors of The Couples Institute, as well as other leading experts. In addition to offering couples workshops and counseling, Michelle is a local and national speaker, training other therapists to help more couples. Michelle has been employed since 2002 at The Couples Institute, where she received the training to become a licensed Marriage and Family Therapist.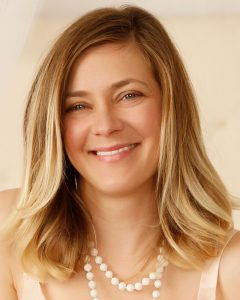 Katherine Warner, MA, LMFT
Menlo Park
Also serving Palo Alto, Stanford, Portola Valley, Woodside, Atherton.
Katherine believes that the thread throughout all of her clinical work is the focus on relationships. She is deeply fascinated with relationships and how people interact and go about getting our needs met.
Barbara Green, MA, LCSW
Palo Alto and Menlo Park
Also serving Palo Alto, Stanford, Portola Valley, Woodside, Atherton
Barbara is a psychotherapist, lecturer and consultant with more than 30 years of clinical experience working with couples and individuals.
Clients appreciate her knowledge and expertise as well as her warm and engaging style. She creates a safe and accepting environment in her office that enables people to be less reactive and more thoughtful and creative in addressing their conflicts. Barbara is a Licensed Clinical Social Worker with a Masters Degree from Smith College. She is a Certified Imago Therapist and Workshop Presenter. She has trained extensively with Dr. Bader of The Couples Institute as well as Dr. Harville Hendrix, founder of the Imago Relationship Therapy Institute, and Dr. Pat Love, author of "Hot Monogamy" and "The Emotional Incest Syndrome." Her office is in Menlo Park.
Peter Klein, Ph.D., LMFT
Menlo Park
Also serving Palo Alto, Stanford, Portola Valley, Woodside, Atherton
Peter Klein is a licensed clinical Psychologist and Marriage and Family Therapist in Menlo Park.
His clients appreciate his clinical expertise and his careful attention to detail, since both contribute to their overall positive experience and results His active style helps clients uncover underlying causes of their difficulties. He explains, "We look at patterns and behaviors that they, themselves, are unable to see. They start to understand more clearly what is going on and collaborate to improve the relationship." In addition to his specialty with couples, he conducts long-term dynamic therapy with individuals.
Dr. Klein has extensive experience providing psychotherapy for couples and individual adults, as well as training and supervising psychotherapists. He is a Consulting Associate Professor at Stanford University and a Clinical Supervisor for the San Mateo County Psychiatric Residency Program. He has been in private practice for over 20 years and affiliated with The Couples Institute since 1991.
Lida Sharlin, MA, LMFT
Menlo Park and Palo Alto
Also serving Stanford, Portola Valley, Woodside, Atherton
Lida Sharlin is a licensed Marriage and Family therapist, passionate about working with couples to make their relationship safe, emotionally satisfying and intimate. Couples learn skills enabling them to speak their emotional truths effectively and end repeating negative interaction cycles which leave both partners feeling unheard, alone, hurt, frustrated and angry.
Her work is both preventive to give new relationships a good head start and reparative to help reconnect where couples have grown apart, have turned against each other instead of working as a team to confront life's challenges and joys, or need to heal from an affair or another emotional injury causing a major breach of trust.
In addition, Lida works with issues such as couple's life stage challenges (professional development, parenting, empty nest, retirement, failure to launch adult children, caregiving to elderly parents), sexual issues such as differing desire levels and dysfunction, navigating divorce and co-parenting when a relationship has ended and blending families successfully.
Mark Mouro, MA, LMFT
Menlo Park and San Jose
From his Menlo Park office, Mark serves Menlo Park, Palo Alto, Stanford, Portola Valley, Woodside, Atherton. 
From his San Jose office, Mark serves Campbell, Sunnyvale, Santa Clara, Cupertino, Saratoga, Los Gatos, Mountain View, Los Altos. 
Mark works online with clients throughout California.
Mark is a licensed Marriage and Family Therapist who specializes in couple therapy. His clients have appreciated his warmth, curiosity and gentle humor. He has a deep appreciation for his clients and the resilience of the human spirit.
In the room he focuses on the strengths of each person and the routines between couples that can develop over time. The couple learns to manage their initial reactions in disagreements in order to respond with more empathy. He provides them with tools to repair their relationship after an argument.
With emotions as a signal, Mark supports his couples to "Change their position on the seesaw". He says "I never take lightly what an honor it is for me to join two people in their sacred space, trying to love again". Mark worked for 20 years in the film and television business before becoming a therapist. He is a strong advocate for the community and has lobbied local representatives in Sacramento as a member of the California Association of Marriage and Family Therapists. He lives in San Jose where he chases around his toddler and keeps trying to return to Burning Man.
Kanchan Sachdev, MA, LMFT
Menlo Park and San Jose
From her Menlo Park office, Kanchan serves Menlo Park, Palo Alto, Stanford, Portola Valley, Woodside, Atherton.
From her San Jose office, Campbell, Sunnyvale, Santa Clara, Cupertino, Saratoga, Los Gatos, Mountain View, Los Altos.
Kanchan is a licensed Marriage and Family Therapist with a practice aimed at creating a safe, caring and confidential environment, allowing for deep reflection on the self and on relationships, which serve as a catalyst for healing and change.
As a holistic psychotherapist, Kanchan attends to various aspects of the person, including the intellectual, emotional, spiritual, creative and physiological. She has had in-depth trainings in Expressive Arts Therapy, Somatic Experiencing, Mindfulness Based Stress Reduction, and the Developmental Model of Couple Therapy. This enables her to offer and teach couples a wide range of tools and techniques as they navigate challenges such as differences in values, beliefs, and communication styles as well as the effects of trauma, anxiety and depression that arise in their relationship.
Additionally, Kanchan is culturally sensitive and enjoys providing therapeutic services to inter-racial couples, immigrants, children of immigrant parents and people across the gender and sexuality spectrums.
Gabriela Perez MA, LCSW
Menlo Park and Online
Gabriela Perez, is a Licensed Clinical Social Worker with extensive experience working within difficult family dynamics. She is highly skilled in helping clients heal and rebuild trust in fractured relationships. Her genuine and authentic desire to help others heal is what allows her to connect well with every member within a dynamic, be it parent/child, entire family units, or couples. Through her compassion and empathy, she is able to create a safe and encouraging space for others to build insight, self-awareness, and overcome barriers to growth. She provides her clients with concrete tools to help them along in their healing and growth process.
Gabriela's many years of experience working in trauma and crisis has provided her with skills in managing intense and heavy topics without any judgement.Clients identify feelings seen and heard by Gabriela, which allows them to open up when discussing their needs or views. She helps couples grow in their relationship by teaching healthier ways to manage times of adversity and understanding one another, while at the same time continuing to build upon their strengths as a couple.
Gabriela is passionate about helping others learn about themselves, grow, and create healthy relationships.
Dana Hartman, M.Ed., MA, LMFT
Menlo Park
Also serving Palo Alto, Stanford, Portola Valley, Woodside, Atherton.
Dana has been practicing Marriage and Family Therapy since 2013 and has over 15 years of experience providing education and healing services for individuals and their families who have experienced being marginalized in various ways. Because of this Dana has a special interest in working with adults who experienced childhood trauma as well as healing after incarceration. She is deeply committed to creating a healing space for all of her clients, where they can explore various levels of healing through taking a process oriented, experiential and holistic approach. Therapy with Dana is whole heartedly client-centered which lends to a collaborative process tailored to meet the unique needs of each client.
Dana is certified in both the Gottman Method as well as Developmental Model of Couples Therapy. She works with couples to break negative cycles in their relationships, improve their communication skills to create relationships that are grounded in authenticity and honesty. She is also a level 2, Trainer for The Neurosequential Model of Therapeutics-a developmentally sensitive and trauma informed approach to treatment.
She is available to see clients in Palo Alto, Menlo Park, and Online throughout California.
"No matter the symptoms of circumstances, you can expect that I will join you to create a supportive and non-judgemental environment in order for you to move through what is painful."-Dana
Samuel Donath, M.S., LMFT
Melno Park, Citrus Heights and Online throughout California
Samuel Donath is a licensed Marriage & Family Therapist who believes life is complex, and that even the most intelligent people need help at times.
Samuel's goal is to help clients find peace, increased awareness, deeper understanding, and build the skills they need to be successful in the future outside of therapy. He focuses on creating a completely safe, ethical, and non-judgmental space where clients can explore the issues they are struggling with and begin to bring about positive change in their lives. Beside working with clients, Samuel has an extensive background in academic teaching, psychological research, and academic writing.
He works primarily with couples and individuals who are seeking help with issues, such as, relationship stresses, sexual problems/dysfunctions, communication difficulties, problematic behaviors, and anxiety disorders. One of his many strengths is that absolutely no topic is taboo or ever off limits in session. His ability to hold space for what others feel are uncomfortable topics helps his clients open up and feel supported.
While he enjoys working with clients from all cultural and social backgrounds, Samuel also has a strong passion for working with members of the LGBTQIA+ community. He is also in the process of completing his Sex Therapist Certification through AASECT (American Association of Sexuality Educators, Counselors and Therapists).
Samuel believes, "Thinking deeply about issues that are bothering you in life is the first step to bringing about the change you want. You should feel proud of yourself for coming to this step."
The Couples Institute Counseling Services Main Office
3705 Haven Avenue Suite 102 & 119
Menlo Park, CA 94025
901 Campisi Way Suite 350
Campbell, CA 95008
445 Burgess Dr #150
Menlo Park CA 94025
3705 Haven Avenue Suite 102
Menlo Park, CA 94025
550 Hamilton Avenue Suite 309
Palo Alto, CA 94301
555 Middlefield Road Office 209
Palo Alto, CA 94301
All of our therapists see clients online throughout California. Please contact us to find out more.